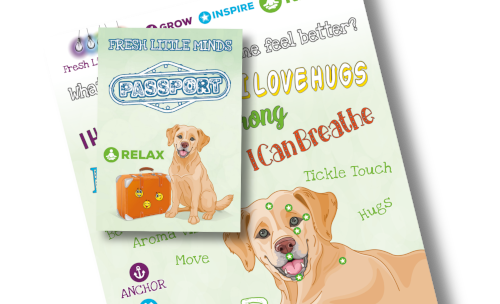 Teachers… are you ready to RELAX?
Children… are you ready to RELAX?
Fresh Minds Education seeks teachers and educators to join us in our pursuit to raise kind, brave, strong, emotionally resilient and loving children and fostering a peaceful society.
Fresh Little Minds REGULATE & RELAX is a self-regulation, emotional resilience programme for children delivered by teachers in their classrooms. This highly structured programme with micro lesson plans will empower and enable classroom staff to quickly deliver Fresh Little Minds RELAX with minimum preparation and time required. This is our covid-19 response and a huge gift of support from Fresh Minds Education for the primary education sector.
Mental Health & Peace Walk Hand-in-Hand – Contact us directly for the learning outcomes relevant to fostering peace through out programmes.
Support Teachers Gain

More Clarity – Reduce Overwhelm – Increase Confidence
Fresh Little Minds REGULATE & RELAX is the ideal solution for busy teachers who want to support children reduce anxiety, reduce worry, improve concentration, and recover from the impacts of life during a pandemic. Broken down into flexible bite sized chunks, teachers will be coached step by step by an online co-facilitator and other supports as they support children with mental health and emotional resilience in the classroom.
The Fresh Little Minds REGULATE & RELAX programme has been transformed to enable educators take this programme forward. We are fully aware that for many schools inviting Fresh Minds facilitators into your schools is not an option and yet we also know that you have been reaching out to us in higher numbers than ever to ask for our support and guidance as you support and nurture the emotional wellbeing of children and respond to the trauma that has come along with the pandemic and transitioning out of and now back into school.
We know teachers and classroom staff are busy and we know that the budgets of schools are limited but we could not ignore the positive impact that our programmes have based on our outstanding review by research completed by Queens University Belfast early 2020. So we have and continue to work tirelessly to bring schools this unprecedented access to the evidence based Fresh Little Minds REGULATE & RELAX curriculum packed with more than 30 micro sessions that can be offered flexibly by teachers directly to children where and when they need it most.
This incredible package contains all of the resources you'll need to familiarise yourself with the REGULATE & RELAX programme content and get going straight away! Using our web platform you'll be able to show the video content featuring AMBER, the Fresh Little Minds puppy mascot to the children in the classroom, then follow the simple lesson plans to get the class REGULATING & RELAXING!
Micro lessons for each theme lasting 20-minutes empowering teachers to reduce overwhelm and develop a positive, calm, and uplifting classroom environment.
A Virtual Fresh Little Mind Facilitator who co facilitates alongside teachers offering structure and reassurance to get going quickly
Lesson plans for key stage 1
Lesson plans for key stage 2
Web based platform with multiple downloadable activities, instructions, and resources
Lesson extensions, additional links, and suggestions throughout.
This programme is undergoing ongoing development and will be regularly updated based upon feedback from teachers.
Each Child will benefit from a beautifully illustrated Children's resource pack containing
A Passport: Incremental reinforcement of learning through reflective drawing & take home as a reminder of the lessons and to share with parents
Poster: Put up at home as a reminder of the strategies learned during the classes
Jpeg Poster: Set as a wallpaper on devices as a reminder of the strategies
A4 Certificate: Celebrating completion of the programme and acknowledging achievement
Participants receive a selection of Fresh Minds Education Resources to support teachers in the classroom

Annual Licence £(TBC) per school

£(TBC) per children's pack – exclusive price for orders placed sept-oct 2020

B-AMBER (Buddy AMBER Mini Teddy Also Available for children -Children Must have their own mascot due to COVID 19 restrictions, costs on request & discounts for bulk orders
Learn to Teach Parenting Fresh Little Minds
We are also available to come and train your team so that you have in-house facilitators to GROW your Fresh Little Minds when it suits you.