Fresh Little Minds
RESILIENCE PROGRAMMES FOR PARENTS & CHILDREN
(4yrs – 12 yrs)

As the gateway programme GROW is engaging and fun, taking children on an adventure exploring different parts of their inner world. In this nurture programme children explore emotions, learn techniques and strategies that reduce anxiety, overwhelm, tantrums and increase concentration, focus, confidence, happiness and much more!

A personal development nurture programme designed to INSPIRE children, this programme builds on the learning from GROW and allows children a creative deeper experience inwards where they learn to love, accept, value and celebrate themselves whilst affirming their lives.

Learning how to calm and reset minds & bodies is the aim of RELAX. Children are taught strategies to regulate excitement, worry, stress, anxiousness, anger and fear through meditation, mindfulness and other techniques which they can then incorporate into their daily life.
Course overview:
Delivered through an established and successful curriculum by experienced suicide prevention trainers for businesses, organisations and individuals seeking; greater understanding of suicide, the confidence to intervene with people at risk of suicide and those seeking to cultivate mental health resilience through emotional health practices and self-care.
The three courses available give learners the knowledge and tools to understand that suicide is preventable, and everyone can help people with thoughts of suicide stay alive, get help and reconnect with a sense of having a life worth living. The longer courses create time for depth of knowledge, increased understanding, reflection, skills development and practice.
The courses can be applied in any professional or personal setting. Facilitators ensure that the content is targeted for your needs and your environment.
Suicide Prevention and Emotional Health Training
We can come to your team or group and deliver the following training.
Connections Link Life:  1.5hrs Suicide Awareness Training

Connections Help Life: 3hrs Intermediate Suicide Prevention Training

Connections Transform Life: 1-day or multiple workshops Advanced Suicide Prevention and Emotional Health Programme

ASIST: 2-day applied suicide intervention skills training

Train Trainers Connections: 2-day Train the Trainers Connections Curriculum

LICENCE Opportunity
CONNECTIONS CURRICULUM 
TRAINING 
We licence trainers to deliver Connections Suicide Prevention and Emotional Health Training. This highly endorsed Connections Curriculum enables them to deliver three different training programmes and boasts an additional curriculum for delivering these much needed programmes with young people.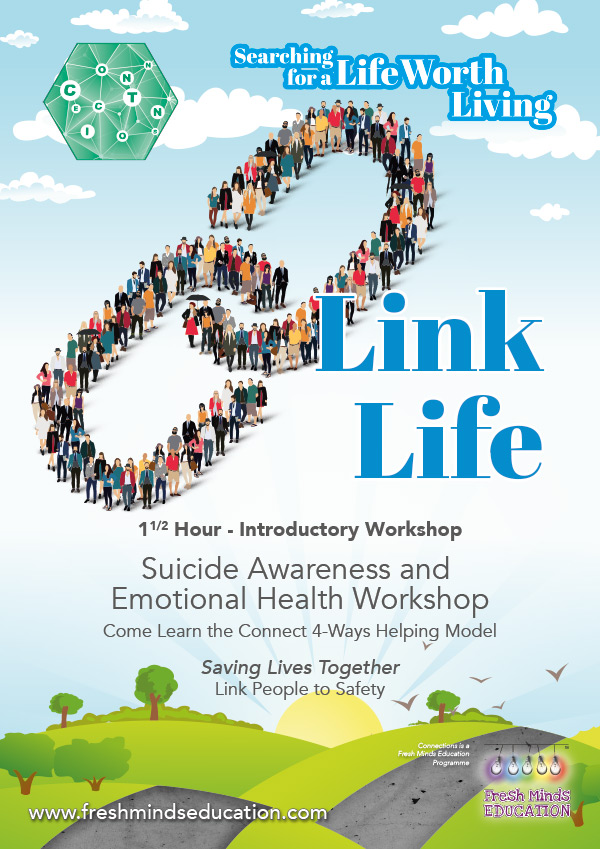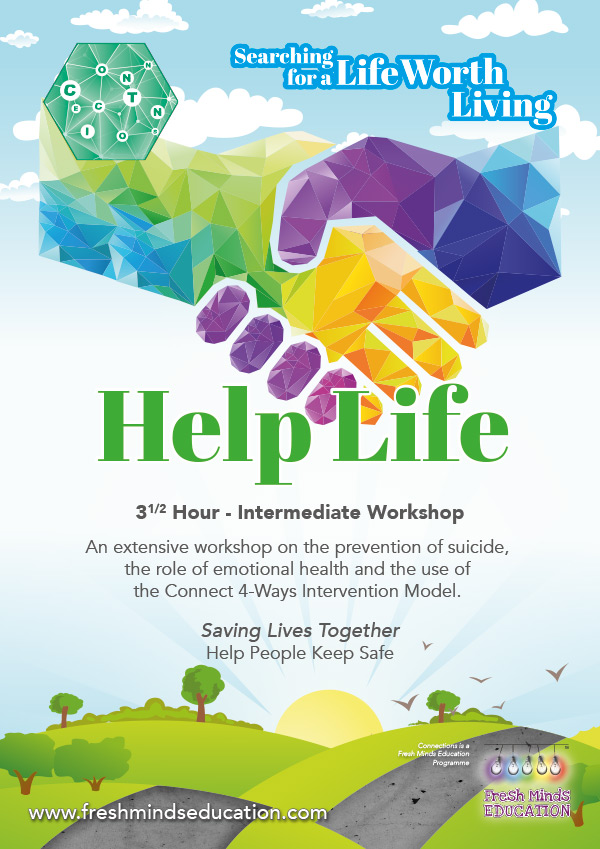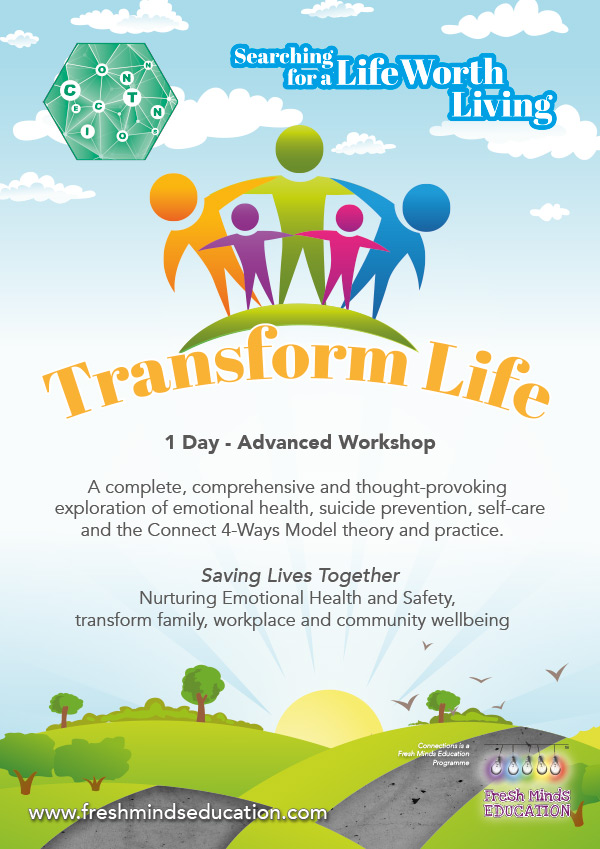 CONNECTIONS Professional Rescources
Our rescources have been professionally created to meet the needs of a range of learners.